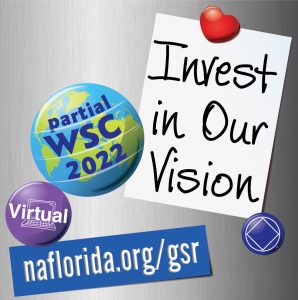 March 18th-20th, 2022
Rosen Centre Hotel
9840 International Drive, Orlando
The bi-annual GSR Assembly is a meeting of all GSRs, RCMs, and members of the Florida Region. We come together to fellowship, grow in unity, and arrive at a regional conscience on a variety of issues, both locally and globally in NA. Per our Second Concept, "The final responsibility and authority for NA Services rest with the Groups".
More information to come! This site will be updated with all the latest information leading up to the assembly.
Please register if you plan on attending the GSR Assembly either in person or virtually!
Hotel info, room, and parking info: naflorida.org/rsc
Programming: located further down this page
ICC Voting is done here: ICC Ballot

DEADLINE TO VOTE IS MARCH 19, 5PM

ICC and WSC 2022 Materials (redirects to na.org/conference)
Future / Past ICC Workshops

Hybrid Workshops (confirm information with your RCM)
| Day | Start Time | End Time | Event |
| --- | --- | --- | --- |
| Friday | 9:00 PM | 11:00 PM | Welcome Meeting |
| Saturday | 8:30 AM | 9:00 AM | Coffee Available |
|   | 9:00 AM | 10:00 AM | Fellowship Development Introductions & FRSC Summary |
|   | 10:00 AM | 10:15 AM | Video Presentation of NAWS Financial Statement |
|   | 10:30 AM | 12:30 PM | Interim CAR/CAT Presentation & Q/A |
|   | 12:30 PM | 1:45 PM | Lunch Break |
|   | 2:00 PM | 4:00 PM | NAWS International Webinar: "How Do We Attract Members to Service?" Passcode: 1953 |
|   | 4:30 PM | 5:45 PM | Discussion: "How Do Virtual Groups Fit Into Our Service Structure?" |
|   | 5:45 PM | 7:45 PM | Dinner Break |
|   | 8:00 PM | 10:00 PM | Panel Speakers & Town Hall |
| Sunday | 9:00 AM | | Florida Regional Service Committee |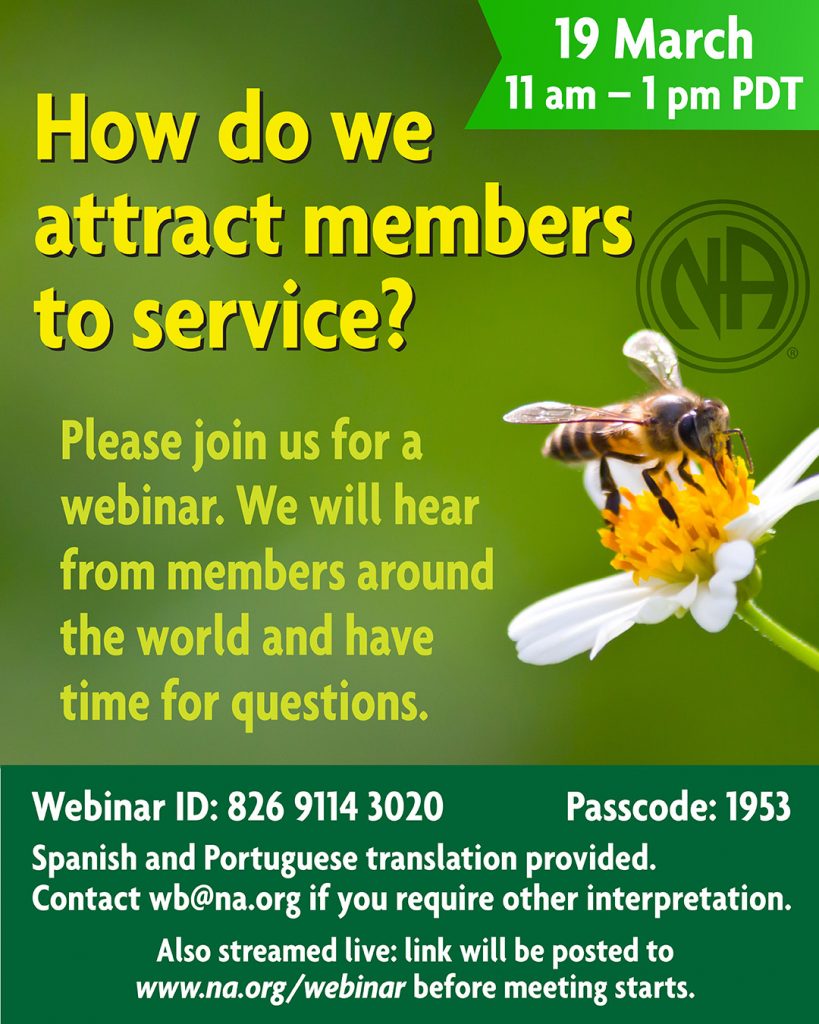 *NA is not affiliated with the Rosen Centre Hotel